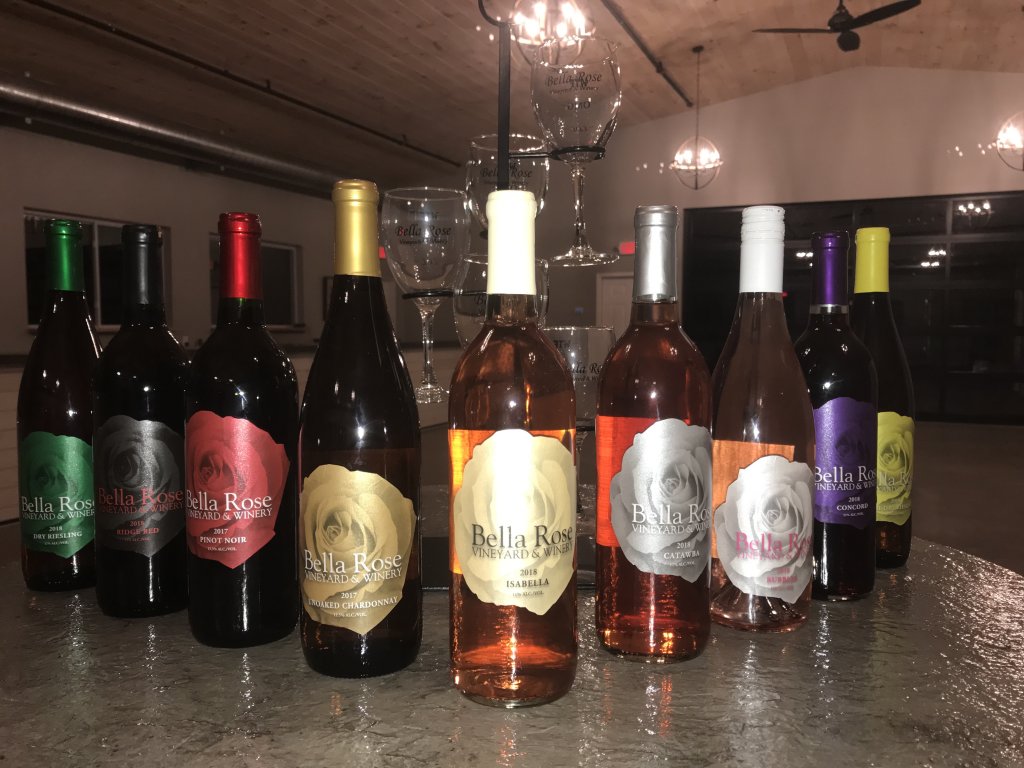 Wine and Beer List
Dry-Sweet
Flight of Wine 5 Tasting $6.00 +tax
Pinot Noir: $24.95 Rich aromas of cherry, cranberry, lavender, earth and spice compliment a full mouthfeel leading to a long complex finish. 2017
Ridge Red: $16.95 An aromatic nose with abundant berry-cherry flavors. Traditional flavors of Blackberry, blueberry, cedar and plum notes with hints of chocolate. Full-bodied... (34% Chancellor, 34%Chambourcin & 33% Marechal Foch)
UnOaked Chardonnay: $16.95 Stainless Steel Aged. Flavors of crisp green apple, fruit forward, and a bright finish. 2017
Dry Riesling: $16.95 Crisp and aromatic. Notes of orange blossom and lavender. Nice mineral finish. 2018
Semi-Dry Riesling: $15.95 Aromas of lemon-lime, apple and wet stone with flavors of peach. 2017
Isabella: $14.95 Boysenberry-like aromas and flavors are unlike that of any other grape variety. This light and fruity semi-sweet wine is a more refreshing alternative to Zinfandel.
Bubbles: $16.95 A semi-dry sparkling wine with overtones of apricot, peach and taste of luscious grapes. (50%Niagara, 45%Seyval & 5% Fredonia)
Concord: $12.95 Sweet and fruity, deep and rich with pronounced grape flavors and a silky mouth feel. An intensely flavored regional wine. 8% Residual Sugar.
Catawba: $12.95 Intense notes of grape and pineapple. Sweet yet balanced. Residual Sugar 9%.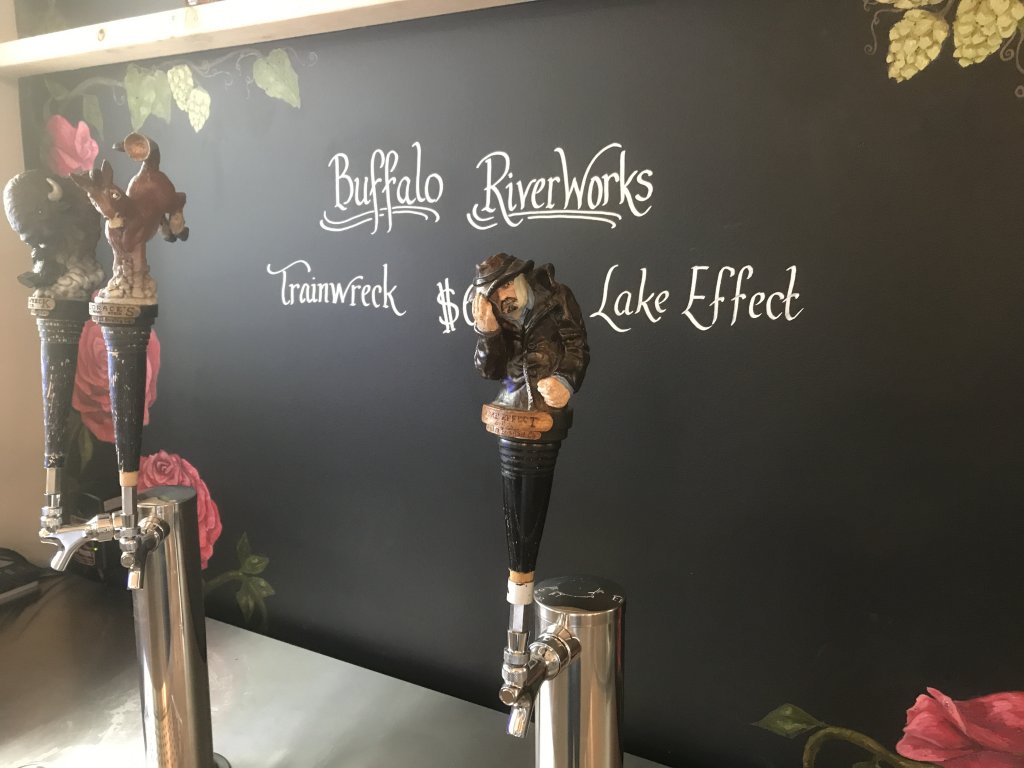 Street Browler (Oatmeal Stout)