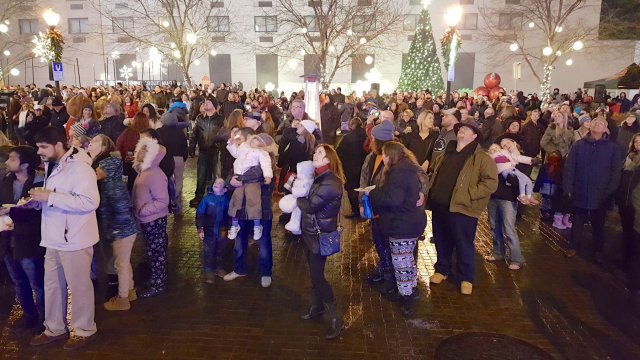 Holiday Market:
Thursday & Friday:
- Show Setup: 1pm, doors open at 3p. Please give yourself enough time and be ready for guests by 2:45pm. - -Show Ends: 8PM.
Saturday & Sunday: - Show Setup: 10am, doors open at 12pm. Please give yourself enough time and be ready for guests by 11:45am.
-- Show Ends: 8PM.
- Vendors who leave prematurely may not be invited back. If you sell out or have an emergency, please speak to a market organizer.
VENDORS:
Our goal is to highlight local crafters and artisans to bring customers a unique experience at each event. That being said, past vendors are not guaranteed acceptance for every event. Vendors or products that align with the month's theme will have a higher chance of acceptance. Direct sales or Multi-Level Marketing companies will not be accepted. We accept applications from vendors with products that are Great holiday gifts, Unique, High-quality, Handmade/crafted and locally produced.


Holiday Market SETUP:
Chalet: 8ftTall x 8ft Wide x 4ft deep and 10' x 10' area to include chalet for each vendor to utilize. Access to a 120v outlet can be provided upon request. Each Chalet will have an awning that opens and is able to be locked each night (vendor must provide locks). Security will be provided from 8:00 pm each night until 12:00pm the next day Thursday-Sunday. The Old Falls Street Market is not liable for any losses or damages occurring at or after the event at any time and is the sole responsibility of the vendor. Chalets must be emptied and cleaned (broom swept and all items removed) at the end of the night unless you are a daily/weekly vendor.
VENDOR PARKING:
When you arrive at the event, please check in with Bella Rose Staff, unload, and move your vehicle to the designated vendor parking area before completing your set up.

SOCIAL MEDIA:
Please visit and share our Facebook group (@BellaRoseWinery) and Instagram (@BellaRoseWinery) with your customers and friends. We share weekly updates, vendor highlights, Facebook live videos, pictures of your products and any other important information about the event. We want to follow you! Please post your own FB pages and IG accounts so we can tag your brand and support each other's work. Be sure to tag us in your posts so we can reshare to the event page.

SALES TAX CERTIFICATION:
Vendors selling taxable items are responsible for having on hand during market hours, a valid NYS Certificate of Authority.

PRICING OF PRODUCTS:
All pricing should be clearly marked and displayed.
BUSINESS NAME:
Vendors must have a sign of their business name displayed on or near your booth.

DEADLINES:
Applications will continue to be accepted and reviewed as they come in. Please allow 1-2 weeks for a response once your application has been submitted. At which point you will receive an email confirmation with if you have/have not been accepted and any further event details.
The deadline for payment of your vendor fee is 3 weeks prior to each event. Your spot will not be held until payment is received. Events will take place rain or shine, and the vendor fee is non-refundable.

Neither market organizers, nor venue hosts, are responsible for any damaged or stolen products belonging to the vendor. All business owners must be responsible, at all times, for the safety and security of their manned station and the products being sold.
If Interestered please email
BRVWevents@gmail.com
and an application will be sent back to you. Thank you for your interest in joining us!